2019-09-12
Send your shopping and gifts to Romania
Sending gifts and having your shopping delivered to Romania is always a struggle for people living in the UK, especially with the hassle of paying for delivery fees twice. Well, not with EshopWedrop!

You can now make all the shopping you need, and have it shipped directly to your door, in Romania!
How it works?
Join EshopWedrop – Create your very own EshopWedrop Account today for FREE
Shop Worldwide – Shop from any online store in America & Europe, no matter if they deliver to Romania
Parcel Delivery - EshopWedrop will deliver your parcels to Romania with delivery costs starting from just 19.98 RON!
This way, you will save lots of time, effort and money and your loved ones will be thrilled to receive all your thoughtful gifts from the UK! They can now enjoy the exquisite quality of some amazing British brands such as Debenhams, Ted Baker, Lush, Smiggle, Marks & Spencer and many more!

Shopping TIP! In the UK all kids related products like kids clothing, shoes, books and many more qualify for 0% VAT! As long as you shop with EshopWedrop you can help your friends and family have access to the 0% VAT too!
EXCLUSIVE OFFER – First time using EshopWedrop? For a limited time only, we offer you the first EshopWedrop delivery from Europe or America to Romania for FREE* (T&C's Apply).
The EshopWedrop team is always looking for the latest deals, offers and trends, so don't forget to follow us on Social Media for more chances to save on your online shopping!

Sign up today and receive your first EshopWedrop delivery from any online shop in Europe or USA for FREE!
Shop from USA & Europe Receive in Lithuania
1st DELIVERY FREE
By using the Eshopwedrop website you agree to our use of cookies as described in our cookie policy. Read more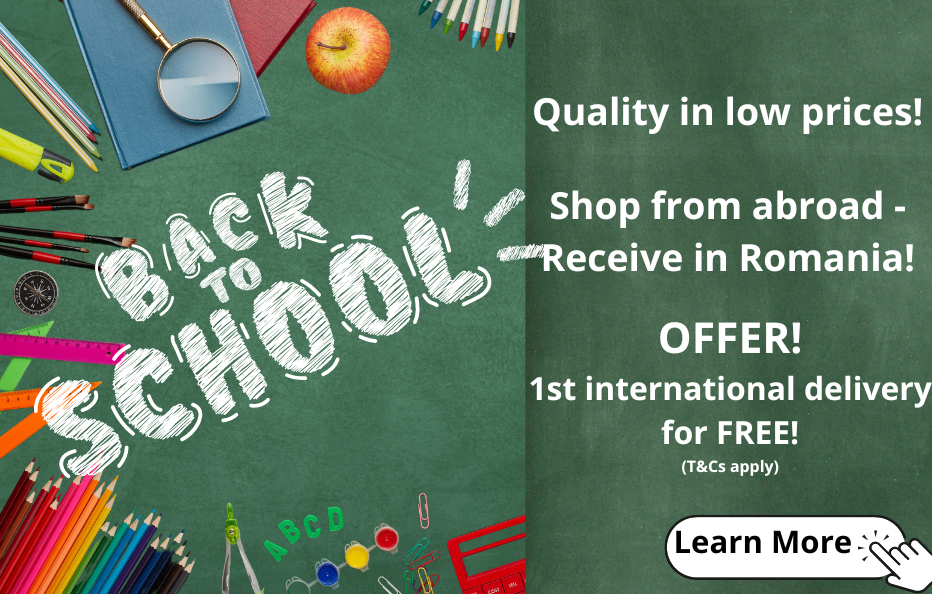 Please wait while we will validate your ZIP code