2018-07-12
New Delivery Options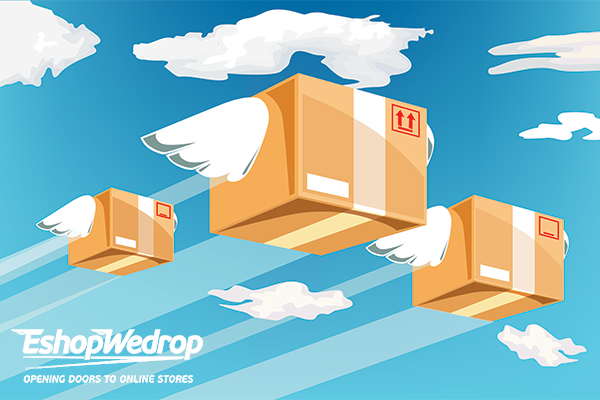 Have you heard the latest?
EshopWedrop has just launched FOUR brand new delivery options, giving you a total of 6 options to deliver your online orders from Europe and USA to your home in Romania!
Simply Amazing! With extra added options means more choices for you!
New! Door to Door Delivery Option
Wanting more door to door delivery?
We also have this covered!
What could be better than convenient home delivery without the worry of collection?
By selecting this option at the checkout your order will be at your door in no time!
So, now you can stay indoors and enjoy your home comforts, until you hear your bell go!
New! Fan Courier Click & Collect Delivery Option
Not one, not 2 but 3 new click & collect options! Don't enjoy waiting indoors for your parcels to arrive? Simply collect your parcel when convenient…even on your way home from work.
Whether you collect from an EshopWedrop designated collection point or from a Fan Courier ebox – your parcel will be waiting for you when convenient!
The Fan Courier (NEW) and the Urgent Cargus delivery options are here for you, and to help deliver your online orders from Europe and USA to Romania! Delivery to your door is always of ease with EshopWedrop!
Want to say hi? Simply come over to our Flagship in Bucharest and collect your parcels by yourself!
Shop smart with EshopWedrop today!
Not an EshopWedrop member yet? Find how EshopWedrop works HERE
Sign up today and receive your first EshopWedrop delivery from any online shop in Europe or USA for FREE!
Shop from USA & Europe Receive in Lithuania
1st DELIVERY FREE
By using the Eshopwedrop website you agree to our use of cookies as described in our cookie policy. Read more
Please wait while we will validate your ZIP code