2021-08-11
DPD x EshopWedrop – Newest last mile delivery solution
We are adding yet another last mile service to the EshopWedrop trusted roster of couriers in Romania. From 12th August 2021, you will now be able to make use of DPD for the last mile delivery of your parcels coming into Romania!
DPD Group are one of the largest road operators in Europe with a well-established presence on the CEP market (Courier, Express and Parcel). We are thrilled to have DPD as an available courier to provide a swift and convenient last mile delivery solution to our customers in Romania.
To celebrate this newest venture, we are teaming up with DPD to bring you an exciting surprise. From 12th – 31st August 2021, all parcels ordered to Romania that make use of DPD for last mile delivery will be entered into our competition to win one of three available Amazon.de vouchers!
We will randomly select three winners:
Gold Prize will be a €50 amazon.de voucher!
Silver Prize will be a €30 amazon.de voucher!
Bronze Prize will be a €20 amazon.de voucher!
We hope you are looking forward to the exciting opportunities this provides as much as we are and continue to enjoy shopping from your favourite brands around the world and using EshopWedrop to have your purchases delivered to you safely in Romania! Once your order arrives in Romania, simply select DPD as your last mile delivery solution!
For those that do not yet have an EshopWedrop account, sign up today!
To learn more about our service, click here!
Happy Shopping,
Your EshopWedrop Team
Terms and Conditions
Only orders that use DPD last mile delivery will be entered into the competition. The winner will be randomly selected on Friday 3rd of September 2021. This competition is not sponsored or associated with Facebook. Participants must be over 18 years of age. The winner will be contacted shortly after the draw. Prize in Euro. Voucher to be used on orders from Amazon.de
Sign up today and receive your first EshopWedrop delivery from any online shop in Europe or USA for FREE!
Shop from USA & Europe Receive in Lithuania
1st DELIVERY FREE
By using the Eshopwedrop website you agree to our use of cookies as described in our cookie policy. Read more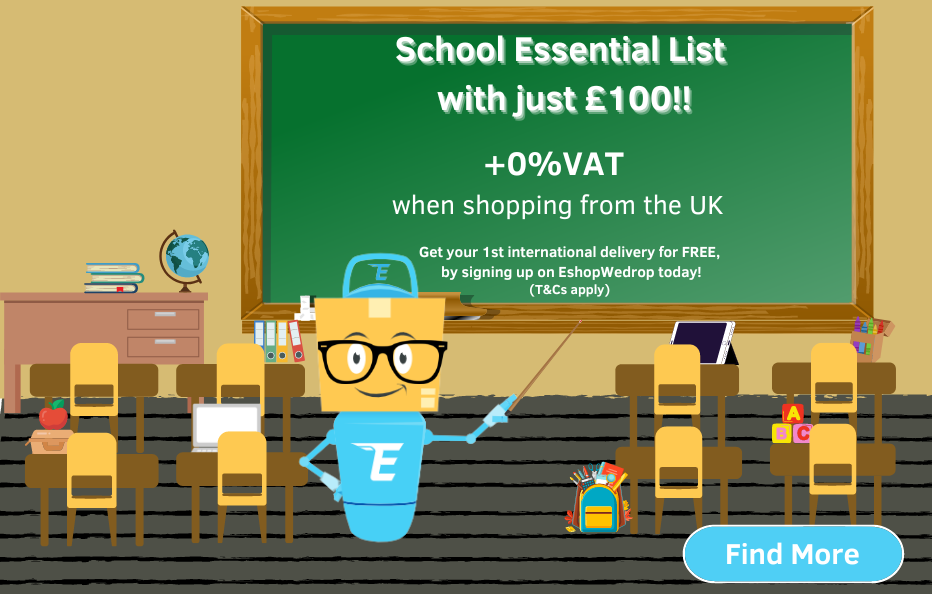 Please wait while we will validate your ZIP code