2017-03-15
5% VAT in selected product categories
Did you know that lots of products in the UK qualifies to 5%VAT?
Use your Eshopwedrop's address when shopping online and be benefit of the 5%VAT policy like Britons do!
Produse eligibile pentru TVA de 5%
Ajutoare de mobilitate pentru batrani:
cadre
rampe
lifturi pentru scari
rampe pentru baie
Produse speciale pentru lasatul de fumat:
plasturi cu nicotina si guma
Produse sanitare si de maternitate:
Tampoane pentru maternitate
Produse de protectie sanitara
Produse de instalatie sanitara:
radiatoare
boilere pe baza de ulei
unitati de incalzire cu acumulator
Produse de ingrijire a copilului:
Patut transport auto pentru bebelusi
Scaune de masina pentru copii, scaune auto de copii cu inaltator
Did you find the product you were looking for?
Check the 0% VAT product categories you might find it there!
https://www.eshopwedrop.ro/blog-ro/este-produsul-tau-eligibil-pentru-o-taxa-0-tva-fa
Sign up today and receive your first EshopWedrop delivery from any online shop in Europe or USA for FREE!
Shop from USA & Europe Receive in Lithuania
1st DELIVERY FREE
By using the Eshopwedrop website you agree to our use of cookies as described in our cookie policy. Read more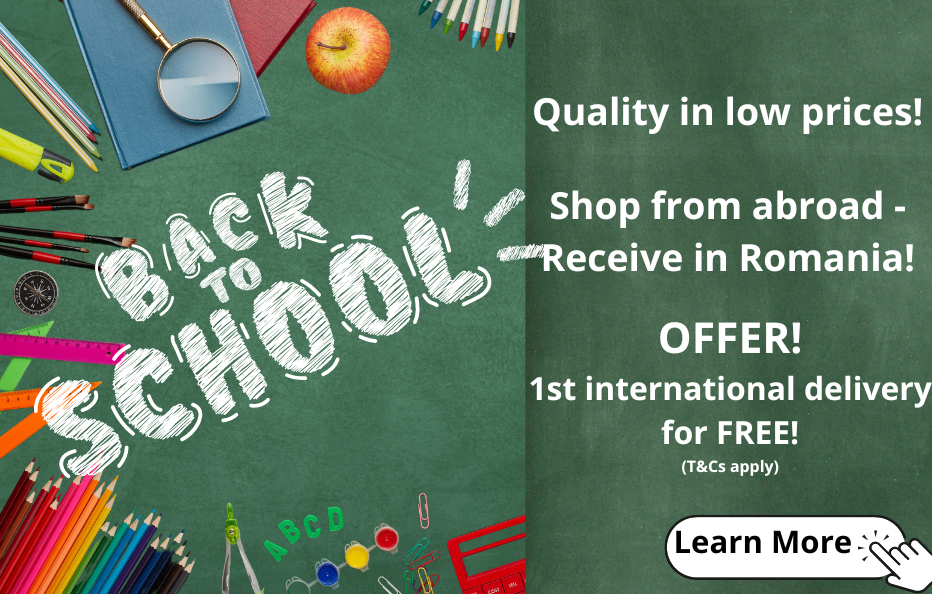 Please wait while we will validate your ZIP code