2021-05-14
Ready Player One? Shop for the latest and greatest Gaming accessories!
Calling all Gamers! Get ready to Level-Up your gaming experience thanks to our newest collaboration with MyGame.ro. Did you know about their amazing rage of accessories; everything from gaming chairs, controller charging stations, vinyl console skins and so much more!!!
If that wasn't exciting enough, for any of our customers who use the promocode ESWD10 between 15th – 31st May 2021 on any purchase from mygame.ro, they will receive a 10% discount on that order!
The team at Mygame.ro have worked so hard to ensure they only sell products that they themselves have a passion for. So why not stand out from the crowd with one of the amazing full wrap console skin packs that they have on offer!
Orders made and confirmed will be delivered between 1-3 working days after an order is processed with a standard delivery charge of 7.99 lei.
New to EshopWedrop?
EshopWedrop is a cross border international delivery service, and we are here to help you shop from any online store in Europe, the USA or the UK and have your parcel delivered to you in Romania. Learn more about our service by clicking here
Creating a profile is very easy! Simply sign up today to benefit from shopping internationally stress free! – Register here
Don't forget to keep an eye out on Facebook or Instagram for more exciting offers, deals and promotions coming your way over the next few weeks.
Happy Gaming,
Your EshopWedrop & MyGame.ro Teams
Sign up today and receive your first EshopWedrop delivery from any online shop in Europe or USA for FREE!
Shop from USA & Europe Receive in Lithuania
1st DELIVERY FREE
By using the Eshopwedrop website you agree to our use of cookies as described in our cookie policy. Read more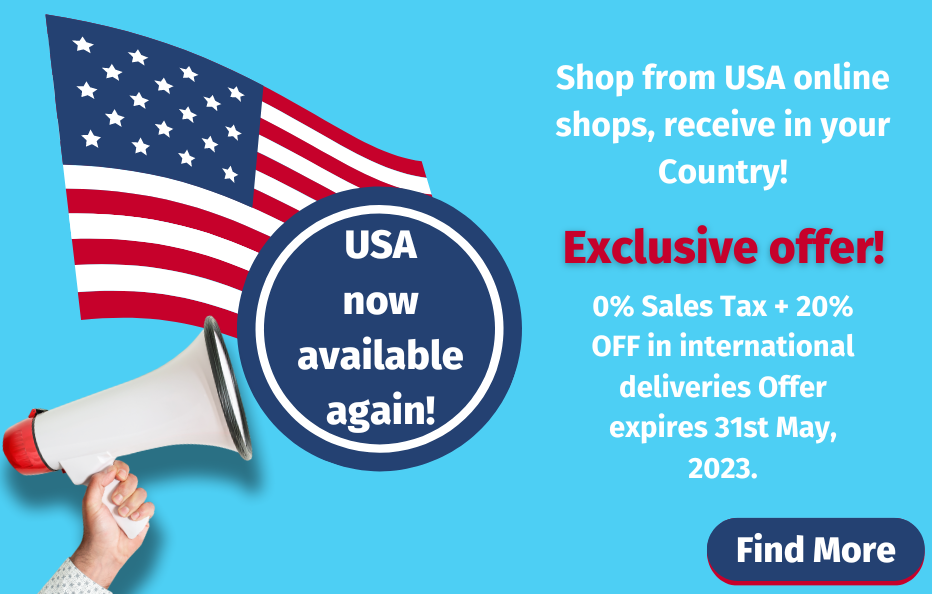 Please wait while we will validate your ZIP code