2019-08-23
Buy everything for school with £150 - Asda George UK
School shopping is a massive challenge for all parents, no matter the age of their children. EshopWedrop is inviting you all to the biggest saving session of 2019 - Buy everything you need for school with just £150!

In the UK, 0% VAT applies on all kids' items (babies included) . What does this mean? First of all, considerably lower prices. That's not all though! On top of that, there is a much wider range of items, a much higher quality and with our help, the transport is either FREE* or much cheaper than if you were to shop directly from the British online shops.

These being said, let's begin our journey - The biggest saving session starts with Asda George UK!
With £150 (approximately 800 RON) you can buy from Asda George the following items:
Every family has different needs, of course, but we believe that this list of school essentials is very useful for parents and kids alike.

How does EshopWedrop work?
Join EshopWedrop – Create your very own EshopWedrop Account today for FREE
Shop Worldwide – Shop from any online store in America & Europe, no matter if they deliver to Romania
Parcel Delivery - EshopWedrop will deliver your parcels to Romania with delivery costs starting from just 17.98 RON!
Shopping TIP! In the UK all kids related products like kids clothing, shoes, books and many more qualify to 0% VAT! No matter if you live in the UK or not, as long as you shop with EshopWedrop you have access to the 0% VAT too!

EXCLUSIVE OFFER – First time using EshopWedrop? For a limited time only, we offer you the first EshopWedrop delivery from Europe or America to Romania for FREE* (T&C's Apply).

Sign up today and receive your first EshopWedrop delivery from any online shop in Europe or USA for FREE!
Shop from USA & Europe Receive in Lithuania
1st DELIVERY FREE
By using the Eshopwedrop website you agree to our use of cookies as described in our cookie policy. Read more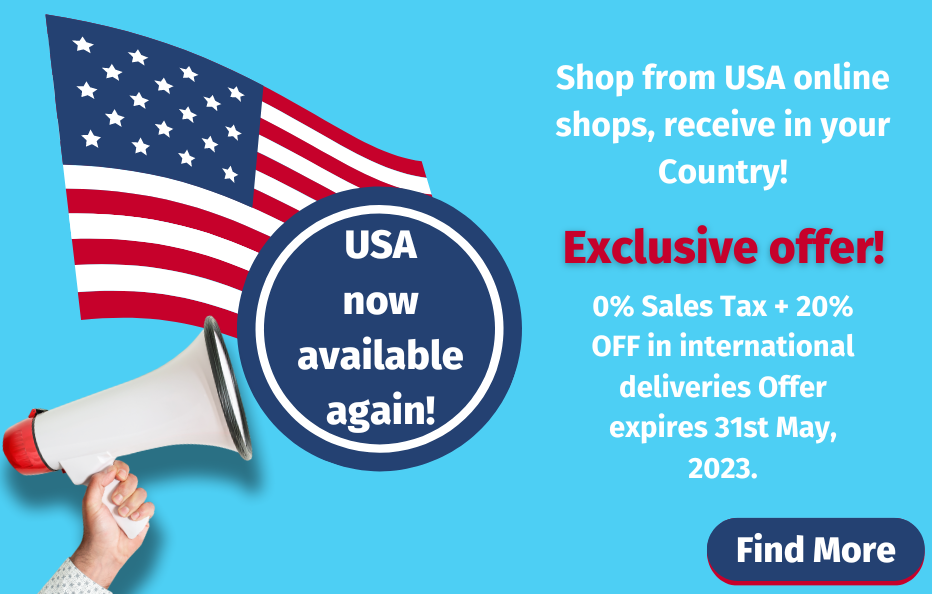 Please wait while we will validate your ZIP code