2021-01-13
Brexit 2021!
We understand that the current uncertainty surrounding Brexit has left a lot of our customers feeling apprehensive regarding the use of our service from the UK moving forward. This new development has heavily impacted the logistics industry and has caused much delay and disruption to commerce and transportation companies worldwide. We would like to take this opportunity to clarify some of the current changes taking place this month:
At the close of 2020, the UK government and EU signed the EU-UK Trade and Cooperation Agreement (TCA) following the United Kingdom's withdrawal from the European Union. This agreement is provisionally applied from 1st January 2021 after approval from the Parliament of the United Kingdom; the deal still requires ratification from the European Parliament, however.
As per the agreement, trade in goods between the EU and UK shall not be subject to any tariffs/duties; though under EU legislation, any parcels travelling from the UK into Europe will require Import customs formalities, much in the same way as parcels from the United States into Europe do.
However, import customs formalities are required for parcels from the UK to EU to ensure free movement of goods during transport within EU and we require information regarding your parcel's contents, value, and documentation. Once a parcel has reached and been processed in our UK origin warehouse, EshopWedrop will request this information from you to ensure expediated customs clearance.
Please see below important information just as known at this stage and applicable in general at EU level. Please note that all of these are subject to change based on the discussions and interpretations from the EU customs authorities:
For parcels of Low Value (up to the amount of 22EUR) no Import Duty or VAT is applicable; for Low Value parcels from the UK into EU an Import customs formality will be applied.
For parcels of Medium Value (between 22EUR and 150EUR) no Import Duty is applicable; for Medium Value parcels from the UK into EU an Import customs formality and Import VAT will be applied.
And for parcels of High Value (above 150EUR) no Import Duty is applicable under the trade agreement between EU and the UK; for High Value parcels from the UK into EU an Import customs formality and Import VAT will be applied. This differs from High Value parcels coming from the United States which also require an Import Duty charge.
We are working on a permanent solution for parcels moving from the UK into EU, to pass through the Netherlands for the purposes of import customs clearance to be done by the Dutch customs authorities. This may be subject to change as we explore new ways of navigating through this adjustment period.
We are working around the clock to resume the deliveries from the UK to the EU and we will keep you updated as soon as we are able to resume the service. We do expect to have a first departure during this week (11th to 15th of January).
We would like to assure our customers that we are doing everything possible to make this a smooth and seamless transition and we thank you for your continued understanding and patience in this matter.
Sign up today and receive your first EshopWedrop delivery from any online shop in Europe or USA for FREE!
Shop from USA & Europe Receive in Lithuania
1st DELIVERY FREE
By using the Eshopwedrop website you agree to our use of cookies as described in our cookie policy. Read more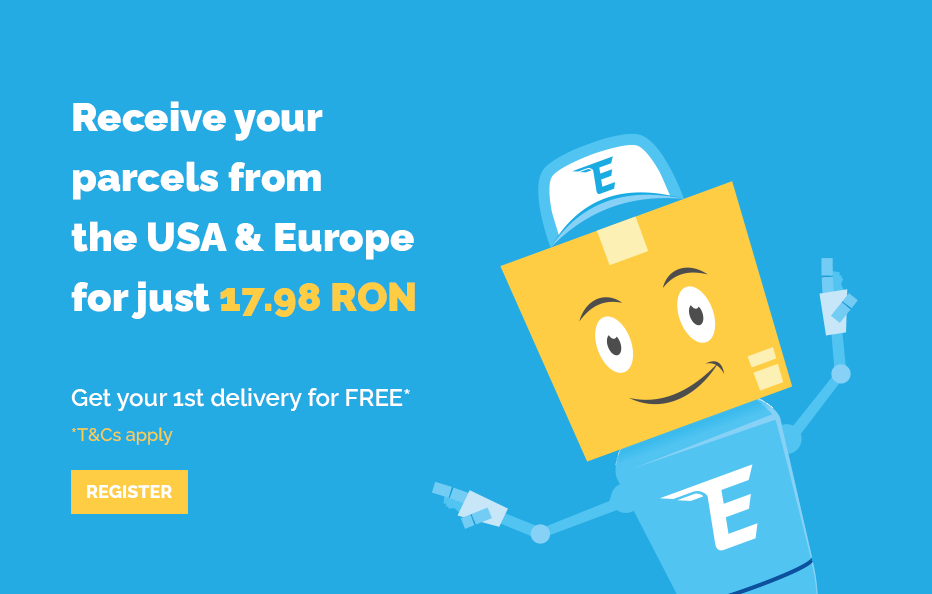 Please wait while we will validate your ZIP code